FUBAR
VALOR'S MAJOR PAIN
Fubar could not be in a more perfect home than with Tracey and Cello... our Canadian pup is doing super in their hands. He is such a handsome boy (even with his less than perfect pigment...lol). Tracey is handling full of life Fubar and they are a team to watch out for.
Tracey had this to say in one of her last emails.... totally wonderful feedback!!!
"Because of this dog I think we are going to move out of the shepherd breeds and back to Bulldogs over the next few years. We had planned on breeding the Mals and/or GSDs but our passion for the bulldogs has been brought back with Fubar."
CLICK HERE FOR VIDEOS OF FUBAR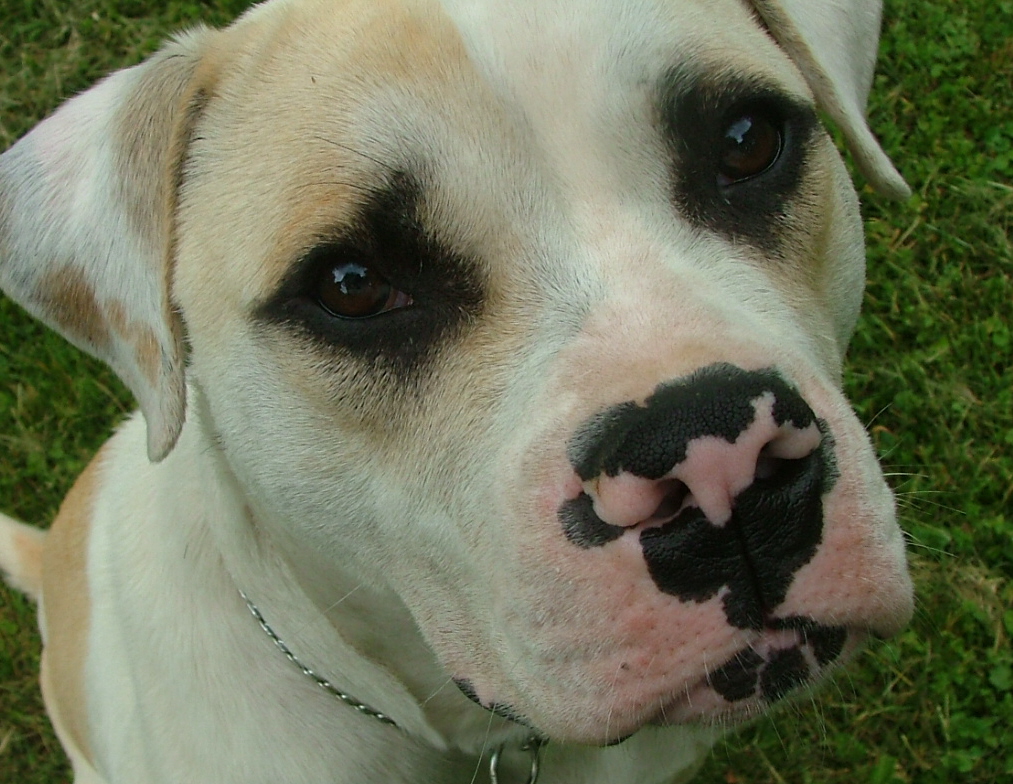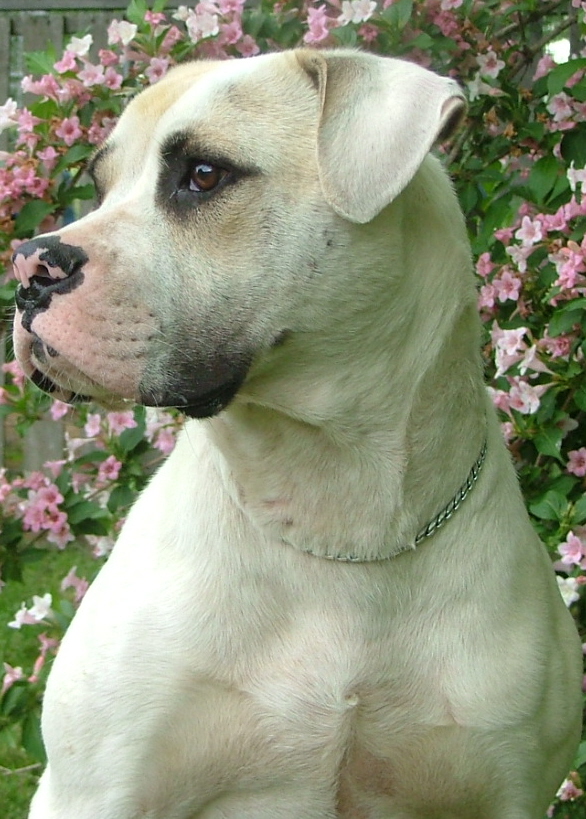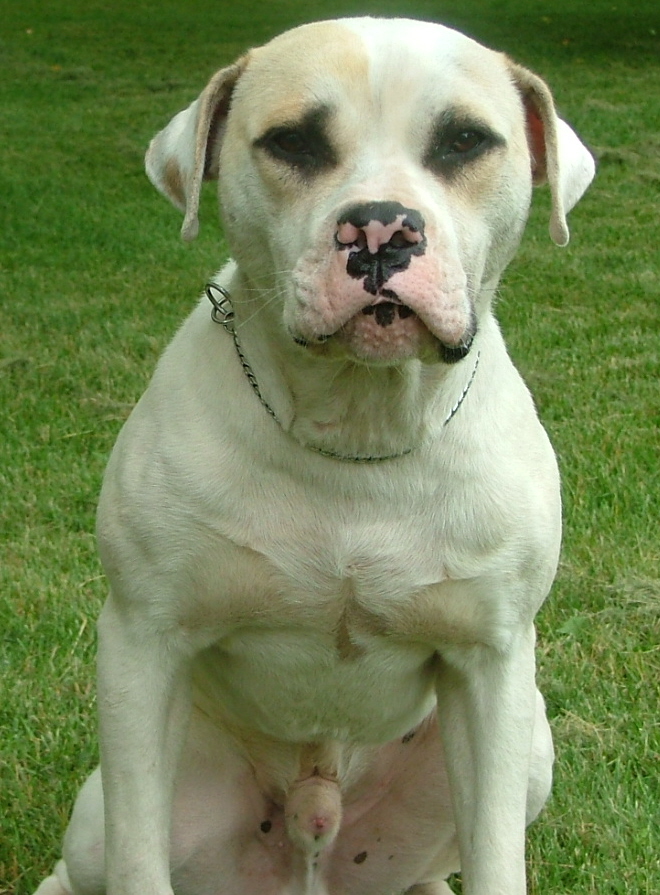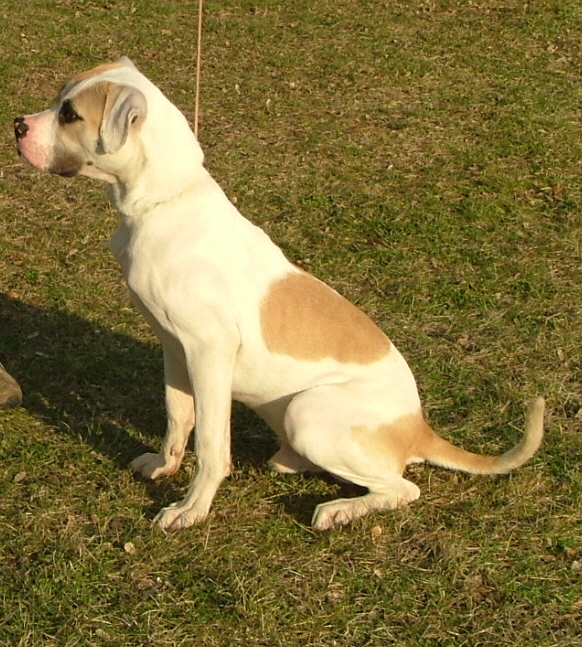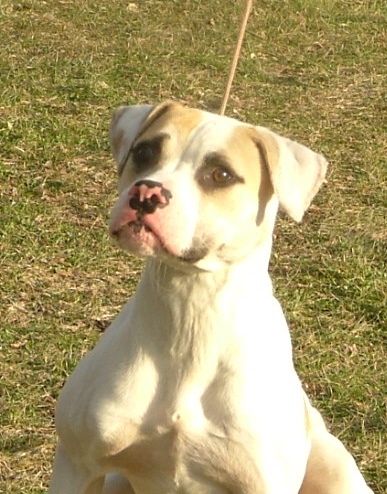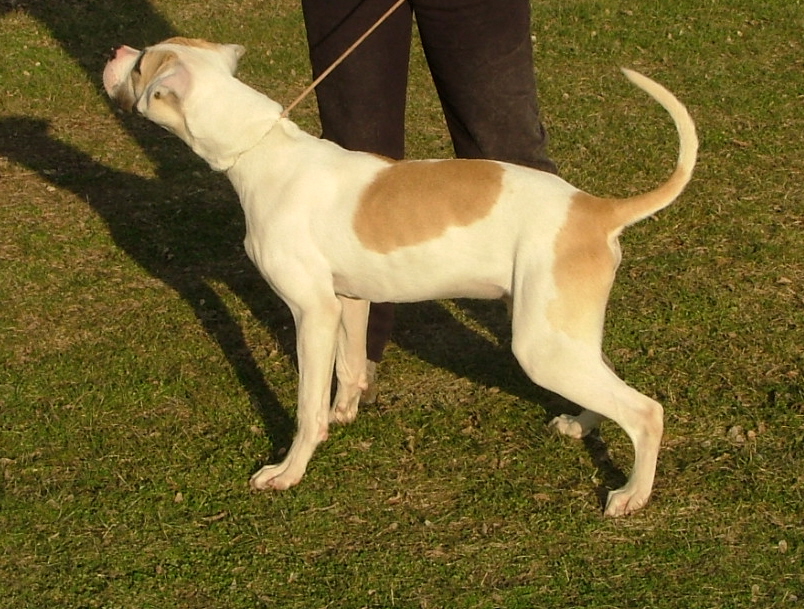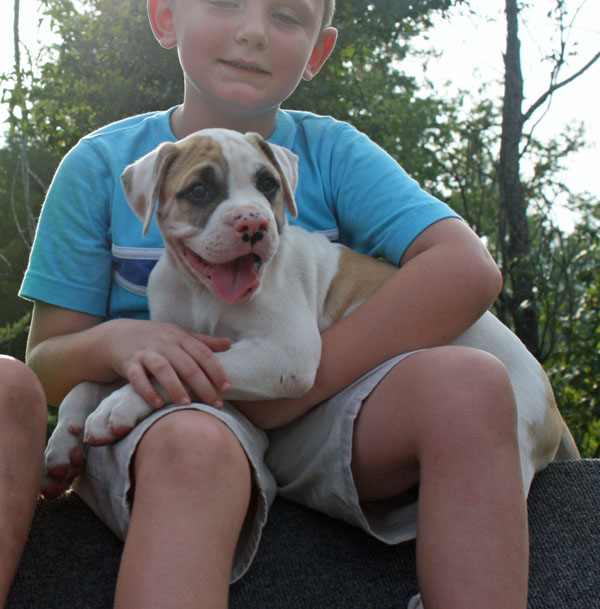 up the Wall after my nephews.... he almost had that Croc!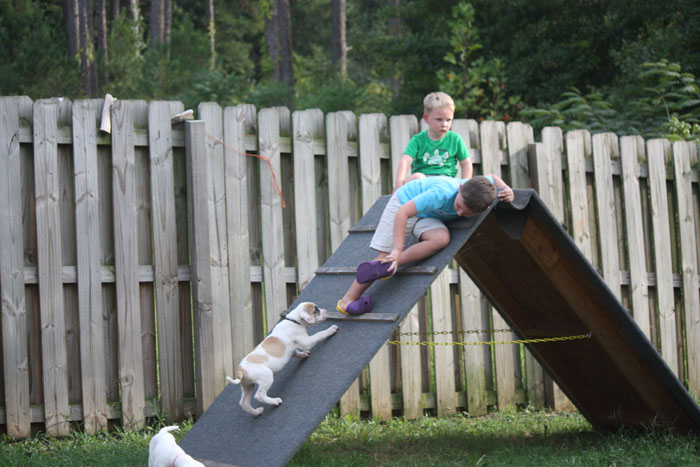 on of our Schutzhund Club members holding baby Fubar at 7 weeks